Are you concerned about the profitability and productivity of your processes? Does your organization have a hard time seeing how its work is going in real-time? Do you have to wait until the construction job is done before you know if you actually made money?
If so, you are not alone. Research and government publications report that the construction industry as a whole is behind other industries in process design and improvement. However, many contractors across the United States and Canada have joined the twenty-first century through their partnerships with MCA, Inc. MCA has been in the sole business of Making Productivity Visible to Everyone®, offering process improvement since 1990. Others may offer the words, but MCA provides the work behind the words, having written the book on Job Productivity Measurement (ASTM "Standard Practice for Job Productivity Measurement", E2691-11). Can you afford not to see clearly?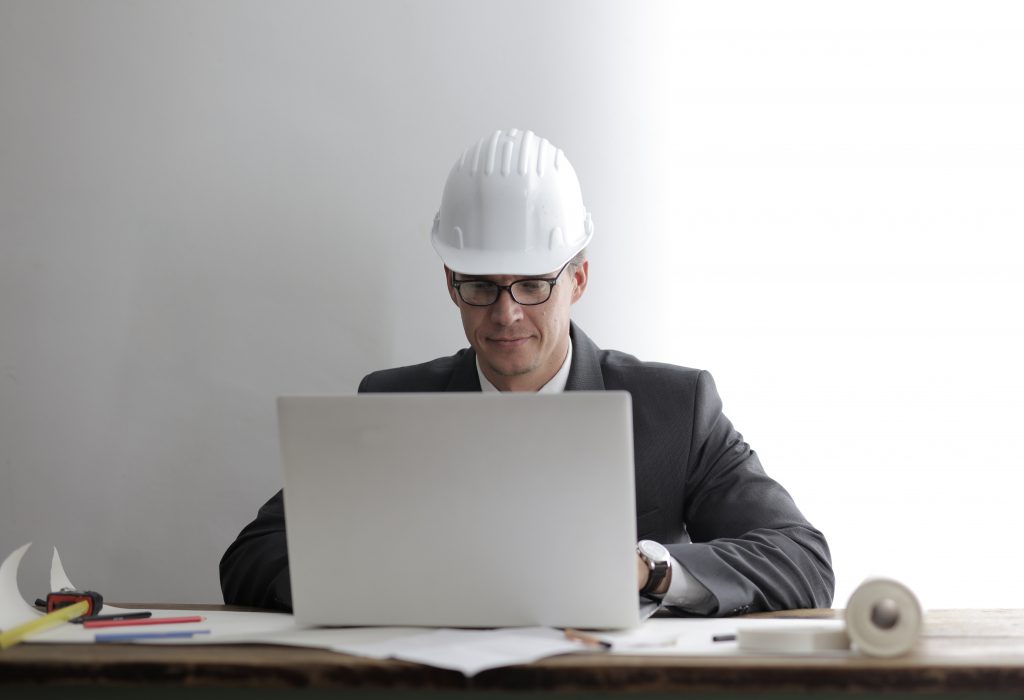 Executive Services
MCA coordinates with its clients to aid financial and organizational decisions. In optimizing the framework, MCA helps clients prepare and plan for successful ventures and projects.
MCA facilitates the process of setting goals, determining actions to achieve those goals, and mobilizing resources to execute actions. By working with executives, senior and other management, and design teams, efforts are directed towards common goals, team efforts, and consensus solutions.
Organizational development is a key consideration in running a company more efficiently. It involves organizing management and departments through concepts like the standardization of procedures and processes aligned to a common philosophy. MCA will use matrix management and work-flow based organizational development to assist clients in optimizing the organization their firm. MCA can help companies to gain a better understanding of the internal systems they need in order to improve their day-to-day operations.
Partnerships are a growing part of the business world. MCA acts as an experienced consulting intermediary in services dealing with mergers and acquisitions. MCA helps clients in the search for potential companies to establish well-qualified partnerships. Following mergers and acquisitions, MCA is there to help the new partnerships formulate a common philosophy and standard operating practices that use the best from each party.
Financial and budgeting services include processes such as cash flow management and financial statement analysis. MCA works with companies to implement processes that will assist with estimating, tracking, and managing financial information for the company.
MCA measures the available work in your area and segments the available work into 3 unique segments representing the industrial, the commercial, and the residential markets. Organizations can then surgically separate these segments into 21 detailed categories as defined by the US Census. Custom or market specific categories such as Tenant Improvement, Data Center, Solar Power, Lighting Retro-fit, and Natural Disaster are available upon request. Combined with historical trends, organizations can identify where their greatest opportunities lie within these markets. Additional available analysis includes composite rate comparisons which detail what it takes to compete against your toughest competitors, whether they are union signatory or open shops, and specifically within each of the detailed categories. MCA facilitates strategic planning sessions with any organization or business to review, interpret, and implement an effective strategy powered by the results of the study.
MCA focuses on the health of the whole organization and identifies its strengths and opportunities in the 3 M's: Money, Manpower, and Material. Clarity is provided on how these contribute to the current mission and vision of the organization.
With extensive knowledge in product, process design, and development in many industries, combined with over 20 years of experience in the construction and material distribution industries, MCA Inc. is pleased to offer our Prefabrication Assessment Service. MCA uses industrial engineering principles for facility design and flow optimization of the prefabrication shop, combined with principles of Agile Construction® that will maximize the amount of possible prefabrication that can be done.
The first step is to conduct an assessment to identify the gap between the current operation and the potential prefabrication usage of your organization. We will study the gap in the following areas and develop recommendations for:
Overall facility layout
Intensifying Prefab Opportunities
Prefabrication process workflow
Prefabrication production workflow
Interface with BIM, CAD and job layout
Prefabrication operation staffing
Material and tool flow and utilization
Safety and ergonomics
Measurement and tracking
The assessment will consist of document and data gathering, data analysis, onsite visits and observations, and will take approximately two to four weeks to complete.
Operational Services
MCA provides services directly relating to the optimization of the client's operations. Services offered by MCA improve the productivity of employees in both short term and long term tasks.
Productivity Improvement is a system of strategies, measurements, and operations used by MCA to increase productivity by reducing variations in labor efficiency. Operations and systems based on functions strategy are used to reduce the amount of time it takes to perform tasks. The use of proper tools leads to an increase in efficiency of effective processes.
MCA works with the management of companies to increase the efficiency and organization of offices. These tasks are accomplished by office synchronization and efficient stationary and office pull systems. MCA specializes in work flow mapping and red tag systems of efficiency.
The key to effective work management is seeing the work from the eyes of those who do the work. MCA specializes in working "in the field" to help workers define their own tasks and what resources will be required, including time, effort, materials, tools, equipment, and skills.
MCA works directly with project managers and foremen to help them see the effectiveness of their own work, but also "rolls up" the information as needed to interface with general contractor schedules and reporting requirements, and provide senior management with a company-wide view. Extensive reporting capabilities put the right level of information in the right hands at the right time.
SIS® identifies obstacles to completion of scheduled work in the field that are causing the work to not be installed in the most effective and productive way (e.g., trade stacking, trade interference, lack of materials, lack of tools, broken tools, etc). The 3-day look ahead helps in planning for material ordering and procurement as well as appropriate manpower for the coming weeks. Learn more about SIS® here.
JPAC® is a process designed to measure, predict, and improve job site labor productivity for contractors using the client's current cost codes, project management processes, and accounting system. This process is the application of ASTM Standard E2691 for Job Productivity Measurement, developed by MCA, Inc. after 20 years of JPAC® implementation and usage. Learn more about JPAC® here.
DCI™ is the next generation Agile Construction® software application for the construction industry. Spanning even broader scope than the single job by job management, DCI™ begins to explore complete project lifecycle management at the overall corporate and enterprise level. From Pipeline and Backlog, Procurement, Project Planning, Work Breakdown Structure (WBS), Project Scheduling, Manpower and Resource Planning, Project Execution, Daily Scheduling (SIS®), Timesheets, Productivity Tracking (JPAC®), Progress Reporting, Financial Reporting and Projection, Estimating Accuracy Enhancer (EAE®), and more – now are all accessible in one digital, common, and interconnected application to take project and work environment management to the higher level.
Take management of dollars, manpower & material to the next level! Tired of multiple spreadsheets to manage and track the financials of your construction projects? MCA, Inc.'s new TPAC® application can help you stay ahead of your projects' financials. Track and manage project cost, change orders, billings, profit, and more in one place, at any time!
Marrying the lessons learned through work breakdown, segregation of work, and task allocation, prefab operations will increase productive time on the construction site by letting skilled trades concentrate on putting work, and value, in place. MCA has developed a Process of Prefab that takes the work away from the jobsites' risk, and puts an operation in place in the form of a successful prefab production.
Vendor-Managed Inventory (VMI) by applying Externalizing Work® Principles creates partnerships between customers and key vendors, allowing the vendors to manage inventories of materials in order to best support the customers' needs on the job site and realizing cost savings to both.
Estimation Accuracy Enhancement (EAE®), supported by verifiable data, allows jobs to be identified according to relevant criteria (size, type of work, crew, etc.) and then a three-way comparison is made with analysis of the estimate vs. field Work Breakdown Structure vs. final performance can be made in terms of hours or cost. The end result is more accurate input to estimating based on real-time feedback from job performance in various circumstances. Learn more about EAE® here.
CPAC® is a simple, reliable method for measuring the requirements in terms of both the cost and effort necessary to meet the demands of a customer, whether that customer is external or internal. Learn more about CPAC® here.
MCA provides services to assist clients with the growth of their internal and external communications.
Managerial Services
MCA provides a variety of programs dedicated to optimizing the organization and task breakdowns of management. These services aid in organizing resources and processes for maximum efficiency.
Process Development begins with understanding work flow. MCA uses proven process development techniques to reduce waste and improve productivity in companies in all industries. MCA can help clients realize the higher value of processes by using assessment mapping and waste reduction. Process development also includes increased visibility of all performance measures.
One of the many services provided by MCA is the implementation of Project Management. Project Management teams utilize experience, skill, and innovative techniques to provide services that will improve procedures and processes, as well as increase productivity and profitability. New methods of restructuring management and applying management philosophies are used to optimize the utilization of existing resources. MCA will aid in the implementation of the processes of project management and utilize its benefits to improve profitability and profits.
MCA uses Inventory Management to assist the client in optimizing their inventories while maintaining maximum cost-efficiency. With the use of new programs and systems, MCA is able to help clients improve the monitoring of their inventory and keep track of costs associated with the task of maintaining inventory. Strategic Inventory Management Processes allow companies to maintain minimum inventory level expense while continuing to meet all on time delivery measurements. MCA helps control inventory on local warehousing levels as well as remote job sites and transitional methods such as trucking.
Human Resources and Staffing ranges from finding and screening new applicants to optimizing the efficiency of the existing workforce. MCA aids the client in applying performance management throughout the departments of the organization. With the help of widely validated indexing methodology, MCA helps its clients to map out the available resources and successfully match employee profiles to job functions. Additionally MCA will help develop an employee skill matrix to assess the overall company's resource needs and capabilities.
E-business strategy has become an integral part of today's changing business world. MCA assists companies in expanding current opportunities by implementing e-business solutions. Smart usage of e-business strategy will enable penetration of new markets. By utilizing e-business strategies as an extension of already sound business practices, companies accelerate growth potential as well as increase marketing development. MCA's role is to aid companies in aligning their internal organizational needs with the demands of the growing market by adding a practical, well-developed e-business strategy.
A construction job site is a very fluid work environment in a state of constant change, both planned and unplanned. Customer needs and requirements alter, often frequently. Resources and experience levels change with every personnel reassignment. Agile Construction® adapts to change, allowing the contractor to react to job site changes rapidly in order to complete each project both profitably and efficiently.
Interested in our services? Please feel free to email (info@mca.net) or call us at (810) 232-9797 to discuss how we may be of service to your chapter or if you would like more information on the services we offer.